Dr. Maheshkumar H. Kolekar
IIT, Patna
Dr. Maheshkumar H. Kolekar
IIT, Patna
Dr. Maheshkumar H. Kolekar, FIETE, is working as Associate Professor in Dept of Electrical Engg at Indian Institute of Technology Patna, India. He received the Ph.D. degree in Electronics and Electrical Communication Engg from the IIT Kharagpur in 2007. During 2008 to 2009, he was a Post-Doctoral Research Fellow with the Department of Computer Science, University of Missouri,
Columbia, USA where he worked on intelligent video surveillance systems. During May to July 2017, he worked as DAAD fellow in Technical University Berlin where he worked on EEG signal analysis using machine learning and deep learning. He has authored a book titled, "Intelligent Video Surveillance Systems: An Algorithmic Approach", CRC Press, Taylor and Francis Group, (2018). He served as a Head, Dept of Electrical Engg, IIT Patna in 2013 for one year and Head of the Center (HoC) for Advanced Systems Engineering, IIT Patna during 2014 to 2016 for two years. He served as Professor-in-charge, National Knowledge Network of IIT Patna during August 2017 to Sept 2019. Presently, he is working as Institute PhD Coordinator, IIT Patna since Sept 2022. He has successfully completed R and D project sponsored by Principal Scientific Advisor to Govt of India on abnormal human activity recognition. He is serving as Editor, IETE Journal of Research since 2022. His name is appeared continuously two years in top 2 % Scientist in the world in the area of Artificial Intelligence and Image Processing list released by Stanford University, 2021 and 2022.
Dr. Ravikant Saini
IIT, Jammu
Dr. Ravikant Saini
IIT, Jammu
Dr. Ravikant Saini received B.Tech. degree in Eletcronics and Communication Engineering, and M.Tech. degree in Communication Systems from Indian Institute of Technology Roorkee, India in 2001 and 2005, respectively. After completing his PhD from Indian Institute of Technology Delhi, India in 2016, he worked as an Assistant Professor in Shiv Nadar University, Greater Noida, India till Dec. 2017. Since then, he is working as an Assistant Professor in Electrical Enginering Department at Indian Institute of Technology Jammu, India.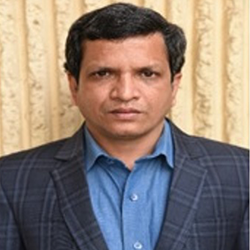 Dr B K Panigrahi
IIT, Delhi
Dr B K Panigrahi
IIT, Delhi
Dr. B.K. Panigrahi is presently working as a professor in the Electrical Engineering Department and head of Centre for Automotive Research and Tribology (CART), IIT Delhi, India. Prior to joining IIT Delhi in 2005, he has served as a faculty in Electrical Engineering Department, UCE Burla, Sambalpur, Odisha, India from 1992 to 2005. His research interest includes application of AI and ML tools and techniques to power system planning, operation, control, protection and management. Professor Panigrahi is presently also looking into the issues of EV charging infrastructures and the impact of fast charging infrastructure on the grid. He is serving as the editorial board member / associate editor/ special issue guest editor of different international journals published by IEEE, IET, Elsevier, Springer etc. He is also associated with various international conferences in various capacity. Dr Panigrahi has published more than 500 research papers in various international and national journals. He is a fellow of INAE, fellow of NASI and Senior member of IEEE.
Dr. Raghvendra Kumar Chaudhary
IIT Kanpur
Dr Raghvendra Kumar Chaudhary
IIT, Kanpur
Dr. Raghvendra Kumar Chaudhary is an Associate Professor of the Department of Electrical Engineering, Indian Institute of Technology (IIT) Kanpur, India. He has researched in developing the metamaterial antenna and dielectric resonator antenna (DRA). The development of the circularly polarized (CP) compact antenna is one of his major areas of contribution. He has published over 250 papers in the leading journals and conferences along with a reference book on CP-DRA published by Artech House, London, UK. Dr. Chaudhary has guided 19 M.Tech. Students, 11 PhD students and currently, several M.Tech./PhD students are working under him. He is recipient of the Young Scientist Platinum Jubilee Award (2021) of the National Academy of Sciences, India (NASI), the Young Engineers Award (2020) of the Indian National Academy of Engineering (INAE), Young Scientist Award (2020) of the Institution of Electronics and Telecommunication Engineers (IETE), Young Engineers Award (2019) of the Institution of Engineers, India (IEI) and many Best Paper awards in different categories in national & international conferences. Dr. Chaudhary is serving as the Associate Editor of three journals namely IET Microwave Antennas & Propagation, IEEE Access, and Microwave and Optical Technology Letters, Wiley. He is a Senior Member of IEEE, Senior Member of URSI, INAE Young Associate, and life member of InRaSS. He is a potential reviewer of several international journals and also got recognition from IEEE Antenna & Propagation Society for his exceptional performance as a reviewer of IEEE Transactions on Antenna and Propagation for 2020-2021. He has also been featured and interviewed by IET Electronics Letters, UK.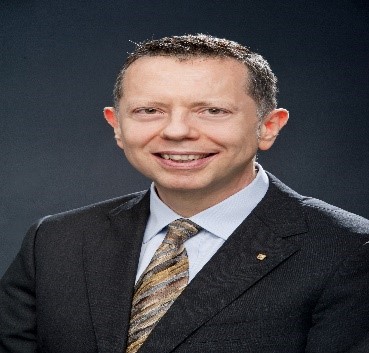 Vincenzo Piuri
Milan, Italy
Vincenzo Piuri
Milan, Italy
Vincenzo Piuri has received his Ph.D. in computer engineering at Polytechnic of Milan, Italy (1989). He is Full Professor in computer engineering at the University of Milan, Italy (since 2000). He has been Associate Professor at Polytechnic of Milan, Italy and Visiting Professor at the University of Texas at Austin, USA, and visiting researcher at George Mason University, USA. His main research interests are: artificial intelligence, computational intelligence, intelligent systems, machine learning, pattern analysis and recognition, signal and image processing, biometrics, intelligent measurement systems, industrial applications, digital processing architectures, fault tolerance, cloud computing infrastructures, and internet-of-things. Original results have been published in 400+ papers in international journals, proceedings of international conferences, books, and book chapters. He is Fellow of the IEEE, Distinguished Scientist of ACM, and Senior Member of INNS. He is IEEE Region 8 Director (2023-24), and has been IEEE Vice President for Technical Activities (2015), IEEE Director, President of the IEEE Systems Council, President of the IEEE Computational Intelligence Society, Vice President for Education of the IEEE Biometrics Council, Vice President for Publications of the IEEE Instrumentation and Measurement Society and the IEEE Systems Council, and Vice President for Membership of the IEEE Computational Intelligence Society. He has been Editor-in-Chief of the IEEE Systems Journal (2013-19). He is Associate Editor of the IEEE Transactions on Cloud Computing and has been Associate Editor of the IEEE Transactions on Computers, the IEEE Transactions on Neural Networks, the IEEE Transactions on Instrumentation and Measurement, and IEEE Access. He received the IEEE Instrumentation and Measurement Society Technical Award (2002), the IEEE TAB Hall of Honor (2019), and the Rudolf Kalman Professor Title of the Obuda University, Hungary. He is Honorary Professor at: Obuda University, Hungary; Guangdong University of Petrochemical Technology, China; Northeastern University, China; Muroran Institute of Technology, Japan; Amity University, India; Galgotias University, India; Chandigarh University; and BIHER, India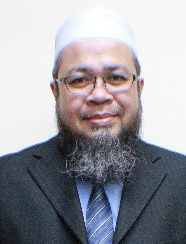 Ir. Dr. Noor Izzri Abdul Wahab
Universiti Putra Malaysia, Selangor, Malaysia
Ir. Dr. Noor Izzri Abdul Wahab Universiti Putra Malaysia, Selanger, Malaysia
Noor Izzri Abdul Wahab, graduated from University of Manchester Institute of Scienceand Technology (UMIST), UK, in Electrical and Electronic Engineering in 1998, received his MSc in Electrical Power Engineering from Universiti Putra Malaysia (UPM) in 2002 and his PhD in Electrical, Electronic and System Engineering from Universiti Kebangsaan Malaysia (UKM) in 2010. He is an Associate Professor at the Department of Electrical and Electronic Engineering, Faculty of Engineering, UPM. He is the founding member of the Advanced Lightning, Power and Energy Research Centre (ALPER), UPM. He is a registered Chartered Engineer (CEng), a Professional Engineer (Ir.), a member of The Institution of Engineers Malaysia (IEM) and a Senior Member of IEEE. His areas of interest include power system stability, application of AI in power systems and power quality.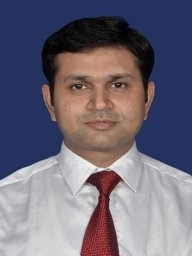 Dr. S B Goyal
Faculty of Information Technology,
City University Malaysia
Dr. S. B. Goyal Faculty of Information Technology, City University, Malaysia
Dr. Goyal completed PhD in Computer Science & Engineering from one of the top 25 Universities in India in 2012. Having served in various institutions in different academic and administrative positions, he now has 20 years' of experience in teaching and guiding students from various countries. His notable accomplishments throughout the career are numerous. Along with that, he was also the first person to introduce IR 4.0 including Blockchain technology in the academic curriculum in Malaysian Universities. Working at City University for nearly 5 years now, Dr. Goyal holds an impeccable record of delivering various lectures & seminars to the students. He had published more than 200+ peer reviewed articles in the Scopus conference proceeings or SCIE International Journals.
He received 7 patent rights for his own science innovation, won couple of international awards related to Information Technology, to mention a few – Best Paper Presenter Award by Computer Society of India, Best Institute of Electrical and Electronics Engineers (IEEE) Branch Counsellor Award, Indian Overseas Best Dean of the Year Award by International Academic and Research. As a professor who is serving as a reviewer and guest editors in many Journals published by Inderscience, IGI Global, Springer, he is training his students to up-skill their knowledge according to the current Informational Technology changes and needs.
Dr. Om Jee Pandey
IIT BHU, Varanasi
Dr. Om Jee PandeyIIT BHU, Varanasi
Om Jee Pandey received the Ph.D. degree from the Department of Electrical Engineering, Indian Institute of Technology Kanpur, Kanpur, India, in January 2019. He worked as a Postdoctoral Fellow with the Communications Theories Research Group, Department of Electrical and Computer Engineering, University of Saskatchewan, Saskatoon, SK, Canada. He is currently working as an Assistant Professor with the Department of Electronics Engineering, Indian Institute of Technology (BHU) Varanasi, Uttar Pradesh, India. His research interests include wireless sensor networks, low-power wide-area networks, unmanned aerial vehicle networks, mobile and pervasive computing, cyber physical systems and Internet of Things, cloud and fog computing, UAV-assisted optical communications, and social networks. He is a senior member of IEEE and serves as a regular reviewer for various reputed journals of IEEE including IEEE TVT, TWC, TCOM, TGCN, TNSM, IoT, systems journal, and Access. He is also fellow of IETE, India.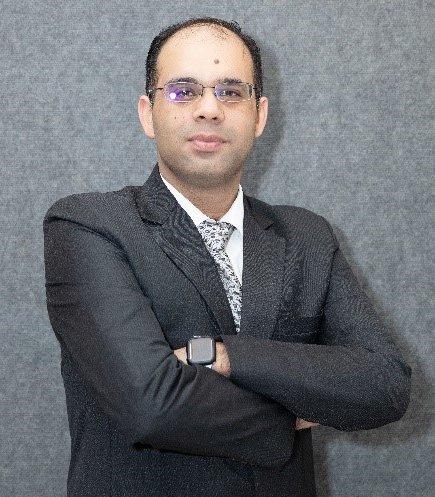 Dr. Anand Nayyar
Duy Tan University, Da Nang, Vietnam
Dr. Anand Nayyar
Duy Tan University, Da Nang, Vietnam
Dr. Anand Nayyar received Ph.D (Computer Science) from Desh Bhagat University in 2017 in the area of Wireless Sensor Networks, Swarm Intelligence and Network Simulation. He is currently working in School of Computer Science-Duy Tan University, Da Nang, Vietnam as Professor, Scientist, Vice-Chairman (Research) and Director- IoT and Intelligent Systems Lab. A Certified Professional with 100+ Professional certifications from CISCO, Microsoft, Amazon, EC-Council, Oracle, Google, Beingcert, EXIN, GAQM, Cyberoam and many more. Published more than 150+ Research Papers in various High-Quality ISI-SCI/SCIE/SSCI Impact Factor Journals cum Scopus/ESCI indexed Journals, 70+ Papers in International Conferences indexed with Springer, IEEE and ACM Digital Library, 40+ Book Chapters in various SCOPUS/WEB OF SCIENCE Indexed Books with Springer, CRC Press, Wiley, IET, Elsevier with Citations: 8700+, H-Index: 50 and I-Index: 170. Member of more than 60+ Associations as Senior and Life Member including IEEE, ACM. He has authored/co-authored cum Edited 50+ Books of Computer Science. Associated with more than 500+ International Conferences as Programme Committee/Chair/Advisory Board/Review Board member. He has 18 Australian Patents, 4 German Patents, 2 Japanese Patents, 16 Indian Design cum Utility Patents, 1 USA Patent, 3 Indian Copyrights and 2 Canadian Copyrights to his credit in the area of Wireless Communications, Artificial Intelligence, Cloud Computing, IoT and Image Processing. Awarded 40 Awards for Teaching and Research—Young Scientist, Best Scientist, Best Senior Scientist, Asia Top 50 Academicians and Researchers, Young Researcher Award, Outstanding Researcher Award, Excellence in Teaching, Best Senior Scientist Award, DTU Best Professor and Researcher Award- 2019, 2020-2021, 2022 and many more. He is listed in Top 2% Scientists as per Stanford University (2020, 2021, 2022) and Listed on Research.com (Top Scientist of Computer Science in Viet Nam- National Ranking: 2; D-Index: 31). He is acting as Associate Editor for Wireless Networks (Springer), Computer Communications (Elsevier), International Journal of Sensor Networks (IJSNET) (Inderscience), Frontiers in Computer Science, PeerJ Computer Science, Human Centric Computing and Information Sciences (HCIS), Tech Science Press- CSSE, IASC, IET-Quantum Communications, IET Wireless Sensor Systems, IET Networks, IJDST, IJISP, IJCINI, IJGC, IJSIR. He is acting as Editor-in-Chief of IGI-Global, USA Journal titled "International Journal of Smart Vehicles and Smart Transportation (IJSVST)". He has reviewed more than 2500+ Articles for diverse Web of Science and Scopus Indexed Journals. He is currently researching in the area of Wireless Sensor Networks, Internet of Things, Swarm Intelligence, Cloud Computing, Artificial Intelligence, Drones, Blockchain, Cyber Security, Healthcare Informatics, Big Data and Wireless Communications.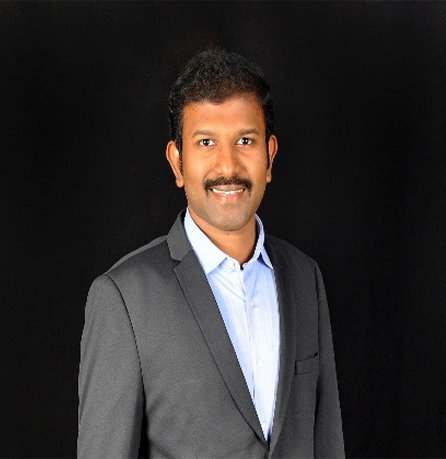 Samuel Tensingh
Associate Lecturer
University of Sydney, Australia
ETB. Samuel Jigme Harrison
Semiconductor Professional (Senior Member – IEEE), Singapore
Samuel Tensingh is an Associate Lecturer at the School of Biomedical Engineering in the University of Sydney, Australia. He has 13 years of experience in designing Integrated Circuits in Avago Technologies, Broadcom Limited and ST Microelectronics in Singapore. Samuel`s experience is mainly focused on RTL-GDS Implementation and has delivered multiple ASIC designs in his career. He holds an MBA from Anglia Ruskin University, UK and a Bachelor`s Degree in Electronics and Communication from Anna University, India. A Senior Member of IEEE and an active member in 30 Technical Societies in India, Singapore, Japan, Hong Kong, New Zealand, UK and USA. Samuel has reviewed papers and chaired sessions in more than 10 IEEE conferences. He also holds 7 patents for IoT based projects from Germany, South Africa, UK and India.  Samuel received a Technical Merit Award in SNUG, 2018 for the paper "A Novel approach in Security Implementation and Clock Tree Synthesis using ICC2". He has also published an article titled "Importance of Security in IC Design" in "Singapore Semiconductor Voice", a magazine by the Singapore Semiconductor Industry Association in 2019. Samuel has delivered Guest lectures in more than 100 International platforms on "VLSI Design, IoT and Cybersecurity".